THCBD - SOUR ORANGE | 2,5gr
Cod. SO-04
Add to cart
Total: € 25,01
Recalculation in progress …
Sour Orange looks like a beautiful HARD flower tending to ORANGE with a COMPLEX terpene profile full of AROMAS that stimulate the mind. The aromas range from RIPE RED GRAPES to BITTER ORANGE with notes of LAVENDER ..


Sour Orange Features:
CBD: <13THC: <0,5%Weight: 1gr

ATTENTION:
Legal product in compliance with the Hemp Law of 2 December 2016, n.242 Circular of the Ministry of Health 22 May 2009 and reg. CE n. 1112/2009.
Do not separate the contents from the packaging.
Keep out of the reach of minors.
It is not a medicinal, food, combustion, ingestion or intake product. Technical and collectible product.


Inflorescences for ornamental use.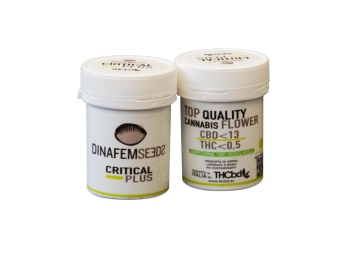 € 25,01
VAT included(22%)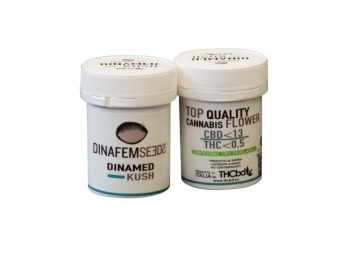 € 25,01
VAT included(22%)
€ 11,59
VAT included(22%)