ENECTA - CBDAY PLUS CBD OIL 15% | 10ml 1500mg
Cod. ENCBDAY15
Add to cart
Total: € 44,63
Recalculation in progress …
Enecta Farm presents a new state-of-the-art CBD oil, produced from Enectaliana, the flagship strain of the Italian brand.
Enecta researchers have developed an innovative one-step extraction method, which has produced a truly "full spectrum" oil:
This means that the most important components of the cannabis plant, together with minor terpenes and cannabinoids, are preserved and able to enrich CBDay Plus, making it the most "complete" oil on the market.
CBDay Plus is the result of 5 years of research and testing.

Enecta CBDay plus based on Enectaliana:
CBDay Plus is made with Enectaliana, the flagship variety created by Enecta, grown outdoors under the Italian sun, nourished by spring waters and pure air.
This is Enectaliana's secret: No chemicals, just natural goodness.

Enectaliana is the first EU certified strain tailored for the extractive market, created and registered by Enecta Farm growers; the first of its kind that guarantees high CBD content and an exceptional cost-benefit ratio.

This allows Enecta to offer fair prices for a product that is leagues above any purported "full spectrum" on the market.
A true full spectrum Rich in phytocannabinoids and terpenes that have been carefully selected by Enecta researchers: CBD, CBG, CBC and CBN, but also terpenes such as beta caryophyllene, nerolidol, alpha humulene and bisabolol.
An innovative extraction method that filters out the most unwanted substances, such as waxes and chlorophylls, better preserving terpenes and cannabinoids.

Furthermore, third-party laboratory tests guarantee that THC levels are below the legal threshold and that there are no heavy metals, pesticides and other microbiological contaminants in our product.
Enectaliana is grown on carefully selected fields, without pesticides, in full compliance with the GACP guidelines, guaranteeing maximum safety and quality standards.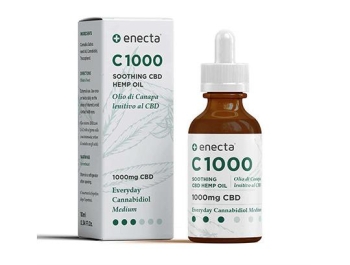 € 28,65
VAT included(22%)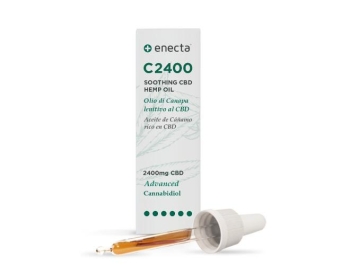 € 74,19
VAT included(22%)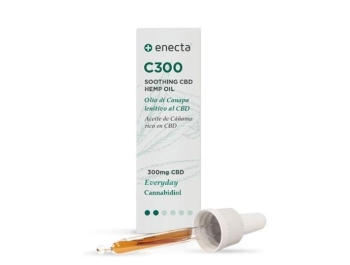 € 12,52
VAT included(22%)